Annuities HQ's mission is to provide you with the information, articles, and contacts so that you can do your research, connect with a trusted financial advisor, and then make the best and most informed investment choice for your retirement. It is important to remember that Annuities HQ does not sell annuities or any other insurance products. We don't endorse any particular product or service. We are committed to remaining unbiased in our article selection so that you can make as informed an investment decision as possible.
Research | Your Key to Understanding Annuities
Knowledge is power, and that is vital when making those all important retirement or investment decisions. At Annuities HQ we are here to help you with the complex and confusing world of annuities. We provide you with the most up-to-date information, news, and articles from the world of annuities. That world is filled with insurance industry jargon that can be very difficult to understand. From the most basic income for life plan to the multifaceted indexed and variable annuity products, the world of annuities can be hard for the average individual to understand. So doing as much research as you can puts you in the best possible position to take the next step – connect with a trusted, experienced licensed, financial advisor.
Connect | Meet Experienced Financial Advisors
The staff here at HQ has many years of experience talking with individuals and advisors from all across the US. We have compiled an extensive knowledge base and directory of services to assist you in planning and purchasing annuity products. Annuities HQ attempts to answer the questions our visitors might have on annuities for retirement. Annuities HQ is a partnership, not only in its corporate structure, but also in our approach to our advisor network and contributors to the site. We look forward to connecting you with a qualified, licensed, and experienced professional who can provide you with the guidance you need in making those all-important retirement decisions.
Invest | Securing the Plan That's Right for You
Once that all important investment step is made, you need ongoing support and information to remain on top. We are always trying hard to bring you excellent articles and information on the ever changing world of retirement planning. We make all the information as easy as possible to access and understand. But we can always improve. We look forward to working with you as you work with your financial advisor to plan for a secure retirement. Use our feedback form or email us; we really want your input.
See what Annuities HQ is up to and connect with us on Twitter, LinkedIn and Google+.
If you are an advisor please feel free to contact us here.
Marc Roche, Co-Founder & Executive Partner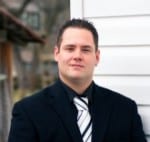 Working steadily in the financial services, online marketing and lead generation industry for over eight years, Marc has had literally thousands of conversations concerning annuities with prospective buyers and advisors.
Training, learning, working, building relationships – all have culminated in the creation of a personal network of trusted financial advisors and insurance agents. Always looking forward to the time when he could develop a company network of retirement professionals based on three equally important but simple principles: respect, integrity, and professionalism. Now, with his understanding of online marketing operations – he is branching out with his partner, forming Annuities HQ.
Eric Poskin, Co-Founder & Partner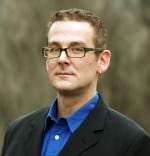 With over 20 years of experience, Eric can best be described as a customer service expert. Having worked in sales-focused enterprises for most of his professional career, he learned that customer service is first, last and everything.
Annuities HQ: the end-result of years of experience. Knowing that a website could be developed that encompassed quality content, ease of use and client satisfaction…that had been a dream. Now it has become reality. As part a team of talented individuals dedicated to your concerns and questions about annuities, we are proud to welcome you to Annuities HQ. Thank you for visiting, we hope you find our work helpful in your retirement planning. That's about all you need to know about us!